LE GREAT OUTDOOR
CHEF and I decided it was high time to start putting together a cookbook. Everything would be cooked on fire, outside. We drove down to San Onofre with some boards to cook on the beach and hopefully catch some tasty waves.
BRIOCHE:
a short film by HOUSE SHOES
A short film about making brioche and the memories it evokes. Made for Oshione Bakery, an all gluten free bakery on the edge of Viktoriapark in Kreuzberg, Berlin.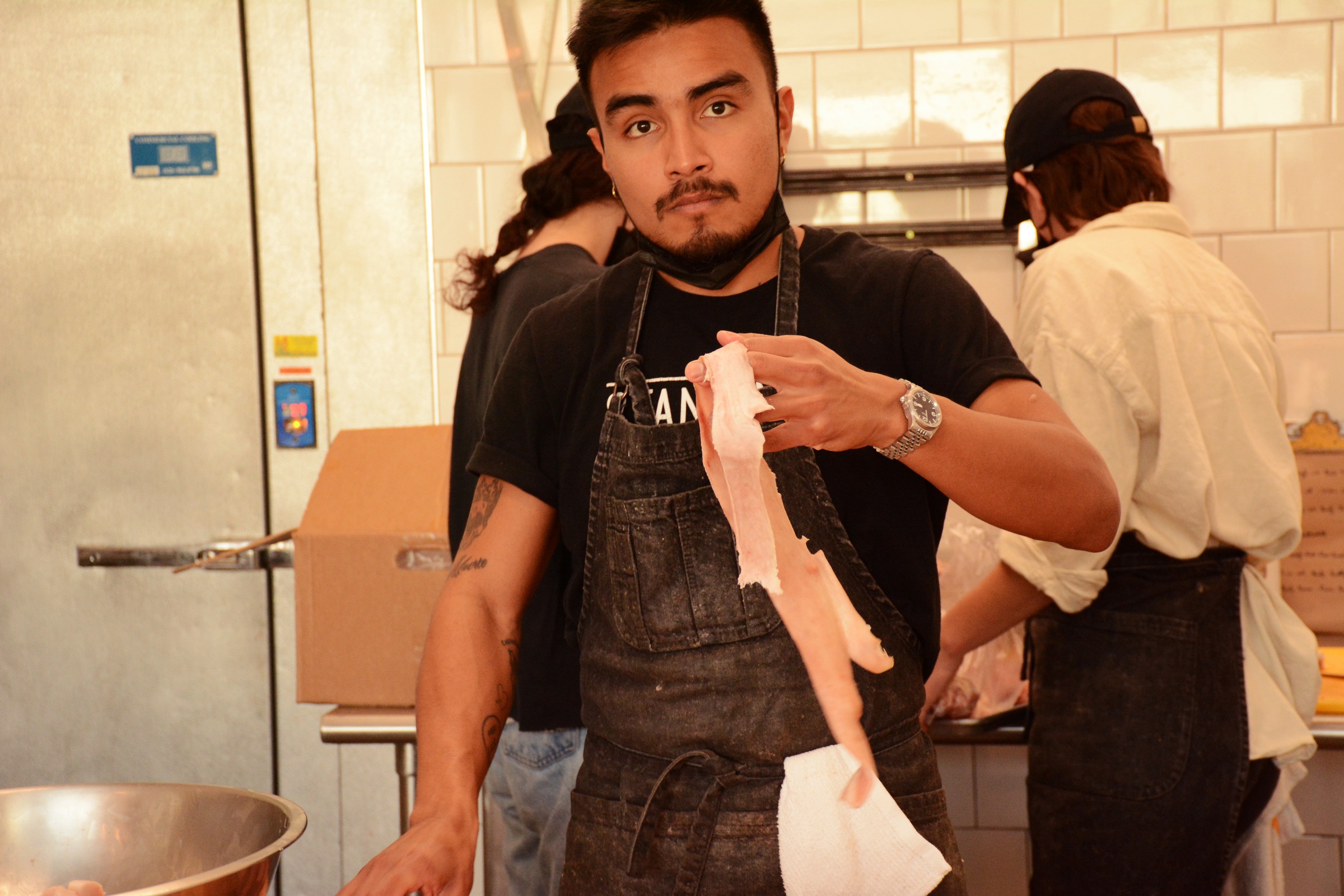 BUTCHER'S BIKE
: a quick take with JOSH MELARA from STANDING'S BUTCHERY
THE day was ripe for a ride and I also wanted some ramen. I'd promised Sophia I'd come to visit. It's been months since she left Gjusta.
LE GREAT OUTDOOR
STARTING the day with a sesh at the Venice Bowls; making the best of a quick surf at the Venice Breakwater; scouring the Santa Monica Farmer's Market for the best ingredients and finishing the day with an outdoor dinner event. This is Chef Rudy Beuve's bread and butter.
ISSUE2: The Lantern
ISSUE3: Lou
SCHROEDINGER'S
I've been taking photographs since 2009 so I guess I can finally say I've done something for "over a decade." It's getting pretty close with restaurant work too; I don't know if there's any correlation there…
MINH'S THIT HEO KHO TRUNG
Caramelized pork and eggs (Khmer: ខសាច់ជ្រូក, khor săch chruk, Vietnamese: thịt kho tàu) is a Cambodian and Vietnamese dish traditionally consisting of small pieces of marinated pork and boiled eggs braised in coconut juice.