BOLOGNESE
by JOHNNY DEARTH
from The Wassaic Lantern

THIS is a recipe that works with everything, and most types of pasta. Chef picked this recipes not only because it's easy to make, but also because of how dynamic it is. It works with most every pasta shape and as a base for so many other dishes.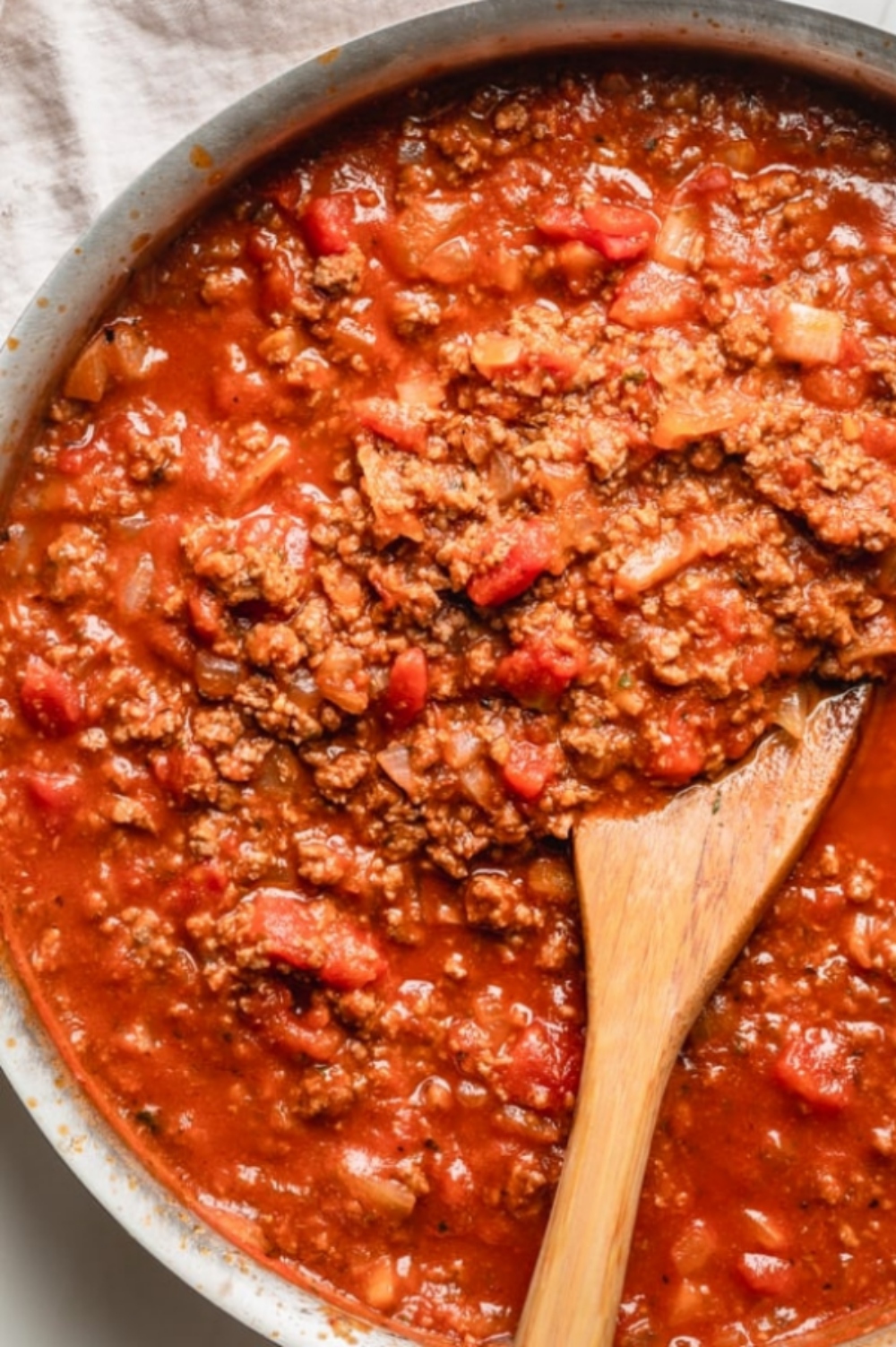 INGREDIENTS

1 lb ground beef

1 medium onion (small dice)

2 small carrot (chopped)

2 celery stalk (chopped)

3 garlic clove (chopped)

1½ cup red wine

1/3 cup tomato paste

16 oz canned tomato (pureed)

2 cup chicken stock

1 tsp fennel seed (toasted)

1 tsp whole black peppercorn (toasted)

2 tsp whole coriander seed (toasted)

1 sprig fresh rosemary

2-3 sprig fresh thyme

2 bay leaf

parmesan rind (optional)

BOLOGNESE

01. Heat oven to 320 degrees fahrenheit.

02. Put your toasted seeds & herbs in a sachet.

03. In large dutch oven, sear your ground beef with salt & pepper in two rounds, discard excess fat when strained. Keep aside.

04. In same pot, sweat your garlic, onion, carrot, and celery on medium/low heat until onions are translucent and begin to get color.

05. Add sachet & seared ground beef back to pot.

06. Add tomato paste and toast for a minute or two, stirring constantly.

07. Now add red wine and cook down by a bit more than half.

08. Time for chicken stock & tomato puree (and parmesan rind if you have one)

09. Bring up to a simmer, cover, and pop in the oven for about 3-4 hours, stirring ever 1/2 hour or so.

10. Remove sachet & rind from sauce.

11. Season with salt & pepper to your taste.